Japan Vibe – an introduction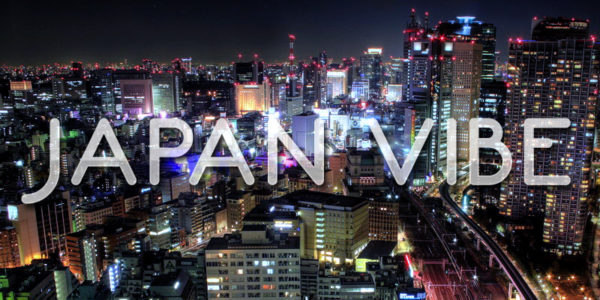 There are many sites out there that deal with Japanese music, however most of them only cover one or just a few genres or concentrate on a certain segment of the country's music market… which is absolutely fine (and there are some really great ones, just check the links section). But I always felt that there should be one that tries to give more of an overview of what is happening in Japan. One that deals with interesting acts regardless of the genre and tries to make the country's music scene somewhat more accessible as a whole.
So, that is what Japan Vibe will try to be. However, while it might look and work a bit more like an online magazine or a news website, deep down it is still a lot more like a personal music blog, so I won't ever try to be objective or unbiased: here, you definitely will not find the "everything that comes from Japan is pure gold" kind of attitude and it will mostly feature acts that I like… but still, that will be a pretty damn wide selection. I've been doing a Japanese music radio show for about ten years now, where I am also doing something similar by trying to give an overview of the country's music scene, so, just check some of the playlists and shows (archive and weekly playlists here / some shows on mixcloud here / and also @ FB) to get an idea of what's gonna be featured here. There is an incredible amount of great, interesting, refreshing and innovative music coming from Japan, so I really hope that this site will help people discover some new favorites.
Beside the news, interviews, reviews, live reports and so on, there will be some special series and also, occasionally more in-depth features about the country's music industry. And for starters, I uploaded the English versions of some of the interviews that I did over the years for SoundOfJapan.hu with musicians working on the various fields.
It is also important to note that for now, this is still work on progress, so some layout changes will definitely happen, disqus comments plugin will soon be available, etc… and maybe I will eventually do a proper logo later on? Also, for now it is a one-man-project and it will mostly remain that, however guest writers might be joining in later on. Have fun looking around and any feedback is more than welcome!