Band-Maid drops MV ahead of its upcoming single and EU tour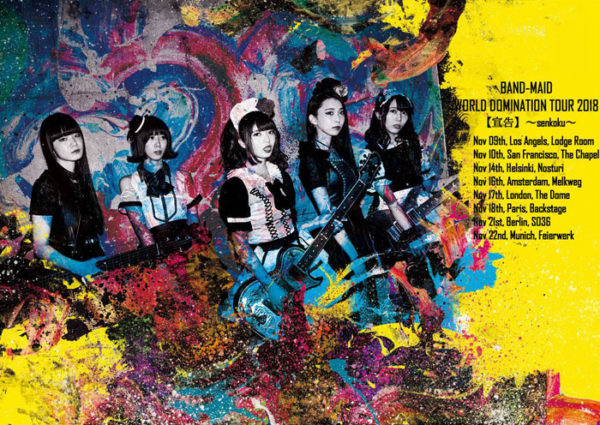 Band-Maid recently uploaded its new music video for a single CD that will drop mid-January… and even thought in Japan MVs are usually uploaded as a preview, often weeks ahead of the release, it is still quite unusual to do it more than three months before before the actual release date. But this time the explanation is actually quite simple: Glory, the new video and the song's accompanying digital release, does not only serve as a preview for the physical single, but also as extra promotion for the girls' world tour!
The tour will start this weekend with two US date, then the group will fly over to Europe to play six shows in five countries, starting in Finland on the 14th of November, then after gigs in the Netherlands, UK and France, they will wrap up the tour with two shows in Germany. Check below for the dates, single details and the new video and song, which is a welcome return to their rock sound after their previous single, the surprisingly popish Start Over.
Glory
2019.01.16
01.Glory
02.Hide-And-Seek
2018.11.14 – Finland, Helsinki: Nosturi
2018.11.16 – Netherlands, Amsterdam: Melkweg
2018.11.17 – UK, London: The Dome
2018.11.18 – France, Paris, Backstage
2018.11.21 – Germany, Berlin, SO36
2018.11.22 – Germany, Munich, Feierwerk