New album from Otoboke Beaver + UK tour dates!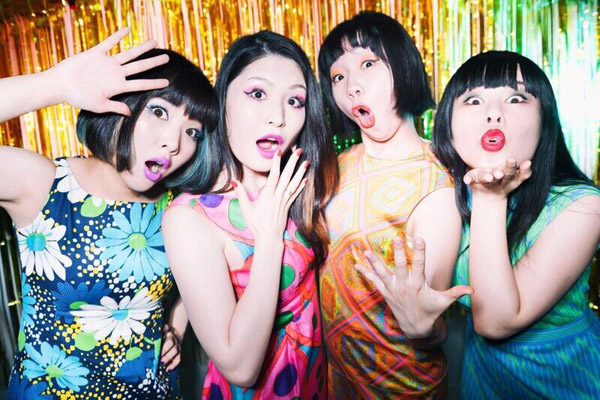 Otoboke Beaver (one of the latest additions to Japan's long line of amazingly weird and wacky all-girl rock bands that gain international success) is back to the UK to do another round of shows just in time for the release of their new album. Actually the Kyoto based band's tour already started yesterday, but there are several dates ahead (see the full schedule below), so if you have a chance to check them out, do so, as they are said to be an incredibly live band.
The new album titled Itekoma Hits was released on the 26th of April on UK's Damnably Records and it features six new songs, that they recorded last year, plus some tunes from recent EPs Love Is Short and Bakuro Book and re-recording of two older tracks (Akimahenka and After making love with me, You eat your wife's meal) with their new drummer Kaho Kiss. The album is available on CD, digital and vinyl (both as a picture disc and as an orange & black splatter vinyl) and it can be ordered through the band's bandcamp page!
GOLDEN WEEK UK TOUR 2019
w/ Say Sue Me (KR) & Drinking Boys and Girls Choir (KR)
2019.04.29 – UK, Manchester: The Deaf Institute
2019.04.30 – UK, Leicester: The Musician Pub
2019.05.01 – UK, Bristol: The Fleece Bristol
2019.05.02 – UK, London: Scala
2019.05.03 – UK, Leeds: Brudenell Social Club
2019.05.04 – UK, Glasgow: CCA Glasgow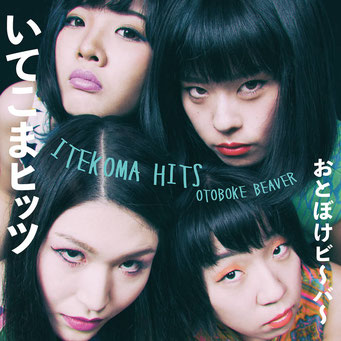 Itekoma Hits
2019.04.26
01.Datsu . Hikage no onna
02.Akimahenka (2019)
03.S'il vous plait
04.Bakuro book
05.What do you mean you have talk to me at this late date?
06.Introduce me to your family
07.Love is short
08.Bad luck
09.Don't light my fire
10.6 day working week is a pain
11.Bring eating binge drinking bulimia
12.I'm tired of your repeating story
13.Anata watashi daita ato yome no meshi
14.Mean