Metafive: Metahalf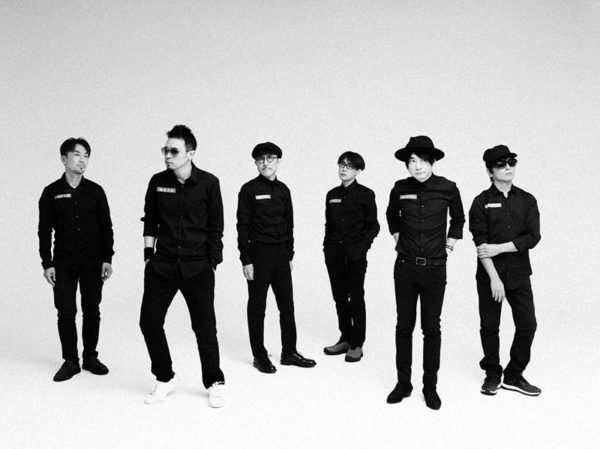 Metafive started back in 2014 as an all star super-group, formed by Yukihiro Takahashi of Japanese techno / electro pop innovators Yellow Magic Orchestra, including Tomohiko Gondo (from the band anonymass, who was already involved with one of Takahashi earlier projects, called Pupa), solo singer Leo Imai and a couple of globally known musicians, who surfaced with the Shibuya-kei movement back in the '90s: Towa Tei, Keigo Oyamada (better known as Cornelius) and Yoshinori Sunahara. A truly amazing lineup, but such super-groups are always a hit-or-miss: in some cases they turn out to be as good as you would expect from such a great collection of talents, but way too often they fail to deliver and the "we gonna make the best music ever" intentions lead to horrible, pretentious works.
However Metafive's first album, META, that came out this January was fortunately nothing like that: it did not want to save the World or be the best album ever made, it was simply a bunch of great musicians obviously having a lot of fun, doing what they do best. While Takahashi's presence was by far the strongest, making many tracks sound like direct follow-ups to YMO's later albums, actually everyone brought their own influences into the mix, which made it a very colorful and diverse release, that was a lot of fun to listen to.
While they released a live-album in August, Metahalf, the mini album that hit the stores early November is the first new material from the group. While META was a strong album, especially on its own "revisiting our past" way, it was still a bit questionable if there is any point in reprising it for yet another release. But fortunately Metahalf turned out to be much more than just a collection of new tracks in the same vein and while it still maintains that overall retro sound, each of the five tracks sees them branching out to new directions. The opening Musical Chairs is pure '80s and even though that's the one they used to promote the release, accompanying it with a lyrics video (and it is also the closest to what they did on META), still, that's the weakest of the of the five songs. Its the next one, Chemical, that puts the mini album on the right track: it starts out with a heavy bassline and turns into an extremely groovy piece, with nice vocal harmonies, a funky rhythm and a chorus, that has a bit of a classic hard rock feel to it. It is truly one of the highlights of the album and they probably felt it as well, as that one got a Studio Live video, that actually sounds even stronger, than the original. Egochin on the other hand goes to the another direction with a laid back, somewhat melancholic feel, that is like a unique mixture of the smoother, pop side of YMO and the more recent works of Cornelius. The closing Submarine is a complex, but still lighthearted and playful track, that rounds of Metahalf nicely. But before that comes Peach Pie. By far the best and most ambitious track, which, while still maintains that retro, YMO-like feel, is the closest thing they did so far to a pure club track, complete with heavy, live drums during the breakdowns and a lot of unexpected changes, that gives each member a chance to truly shine on their own.
That one track alone manages to sweep away all doubts about the band, but the whole release sees them growing, getting more adventurous and going one step further. While META sounded more like a great, fun project by a bunch of talented musicians, it is this mini album that really establishes Metafive as a band on its own right. And it also opened up a lot of possible directions for them, that they could further explore, so it will be extremely interesting to see which route they gonna take with their next release.
Metahalf
2016.11.09
01.Musical Chairs
02.Chemical
03.Egochin
04.Peach Pie
05.Submarine