Linekraft: a 2 CD reissue + two EU festival dates!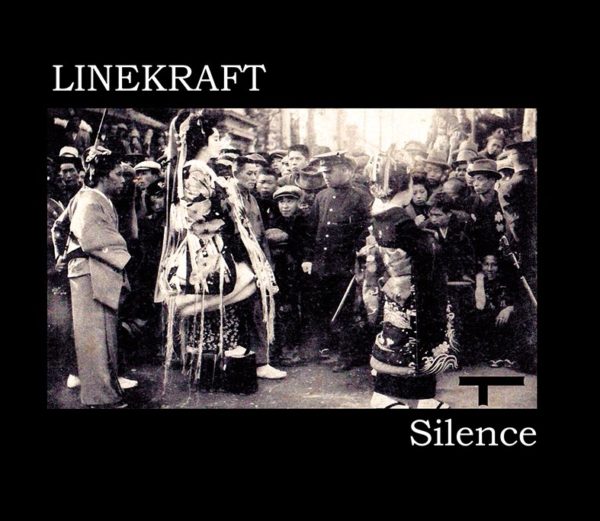 In the post about Grim a few days ago I already mentioned the upcoming live performances by Linekraft, because Masahiko Okubo aka. Linekraft will join Grim on stage both at Kosmo Kino Plaza XIX in Paris and at the Wroclaw Industrial Festival in Wroclaw and will also have solo performances at both festivals. The first one will happen (hopefully) mid-July, while the latter in early November.
2020.07.17 / 18 – France, Paris: Kosmo Kino Plaza XIX @ Les Voûtes (fb event)
2020.11.05-08 – Poland, Wroclaw: Wroclaw Industrial Festival @ Sala Gotycka (fb event)
However that's not the only news about the excellent noise / industrial project, as Italy's Old Europa Cafe recently reissued two of its earlier and long sold out cassette-only releases as a double CD. Titled Silence, the new release collects From The Days Of Slavery from last March (originally limited to 50 copies) and Iwatsuki (58 copies) from 2017. Limited to 300 copies, the CD's booklet contains brand new artwork by Mr. Okubo himself and is available from the label (and of course all your usual retailers of industrial music).
Silence
2020.02 / cd
CD 1 – From The Days Of Slavery
01.Silence
02.Death By Technology
03.Mortal Obsequious Panhandler
04.Bloodless Sufferer
05.In The Cage
06.Circle Of Mayhem
07.Knell
CD 2 – Iwatsuki
01.Iwatsuki
02.Katawa
03.Ultima Thule
04.Fill To Capacity
05.Am 20000V
06.Marginal Area Factory
07.Nouvo Secolo Industriale