Crazyboy: NeoTokyo EP – hip-hop for the dance floors from JSB's Elly!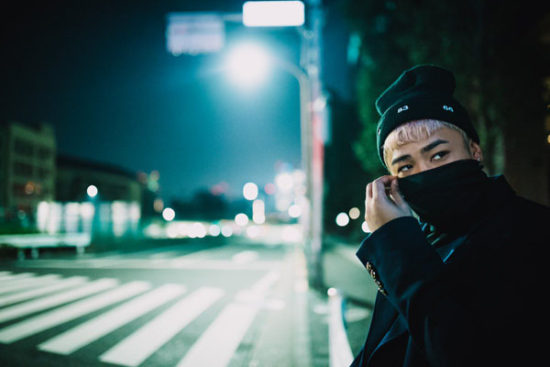 Last year I wrote a double feature about LDH, that included a review about the excellent HiGH&LOW compilation and described the agency's role in changing the face of JPop during the last few years. However as there are several other sites out there bringing up-to-date English language JPop news to the international audience, I am not really posting about the agency's new releases… unless they announce something really unique and interesting. And that is just what happened recently, when they dropped the news about the first solo release of Crazyboy, aka. Elly, known as a member of the insanely popular group, J Soul Brothers. He already did some pretty interesting featuring works in the past, so, I was curious about this upcoming EP from the start… and the teaser samples proved that it indeed will be something to look forward. The digital only EP will be out this Thursday and will include four dance floor friendly hip-hop tracks, with a bit of an EDM influence here and there. And while, based on the samples, all of the songs sound pretty cool, the most interesting one is definitely Claptime, which has a very impressive featuring cast, that includes: Verbal, known as one half of the seminal pop / hip-hop / dance music duo m-flo and recently as a part of LDH's very own producer and DJ unit, PKCZ; Sway, from Doberman Infinity, a hip-hop group, also signed to LDH and two local hip-hop veterans, Dabo and Anarchy.
Update (2017.03.20): The EP was released several weeks ago (and it is very decent by the way), but it only got its own music video now… and actually not one, but two! One for the title track, which brings us to a futuristic version of Tokyo and one for Tropical Paradise where the video is exactly what you would expect from its title and is all about summer, sunshine, ocean and palm trees.
NEOTOKYO EP
2017.02.24
01.NEOTOKYO
02.Tropical Paradise
03.CLAPTIME feat. ANARCHY, VERBAL, SWAY, DABO
04.OZ Monster feat. OMI